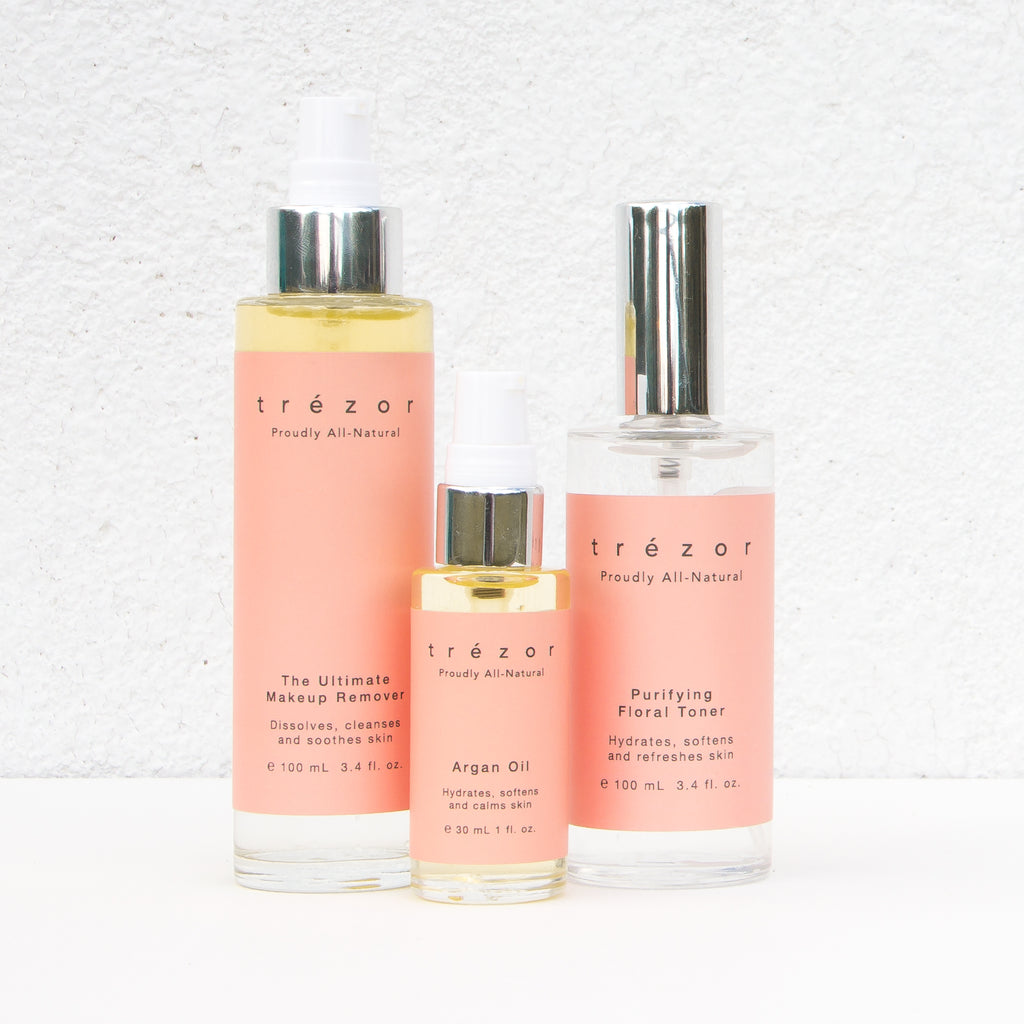 $99.00
$0.00
THE ULTIMATE SKIN ESSENTIAL KIT
$99
 Try all 3 products for the ultimate clear skin and save money!
-30ml Argan Oil
-100ml Purifying Floral Toner
-100ml The Ultimate Makeup Remover
The Ultimate Makeup Remover
Go to bed feeling cleansed and refreshed with our Ultimate Makeup Remover!
Lightweight yet effective, this product dissolves all kinds of makeup (yup, even waterproof) and cleanses dirt and debris from the skin. Use this at the end of every day to purify your skin without leaving behind any dryness, greasiness, or residue.
Purifying Floral Toner
Our Purifying Floral Toner is the key you've been needing to unlock your skin's potential!
This lightweight toner not only smells amazing with natural (not synthetic!) floral fragrances of rose and jasmine, it removes any impurities lurking on your skin's surface, balances out pH levels, and tightens pores. 
P.S. Just because we love you, it can also work as an excellent setting spray.
Argan Oil
A highly nourishing oil that will significantly improve your skin's hydration, tone, elasticity and smoothness for a more supple, dewy skin. Easily absorbs into your skin and has a light, natural nutty aroma. To top it all off, it can even be used to repair damaged hair and soften cuticles.